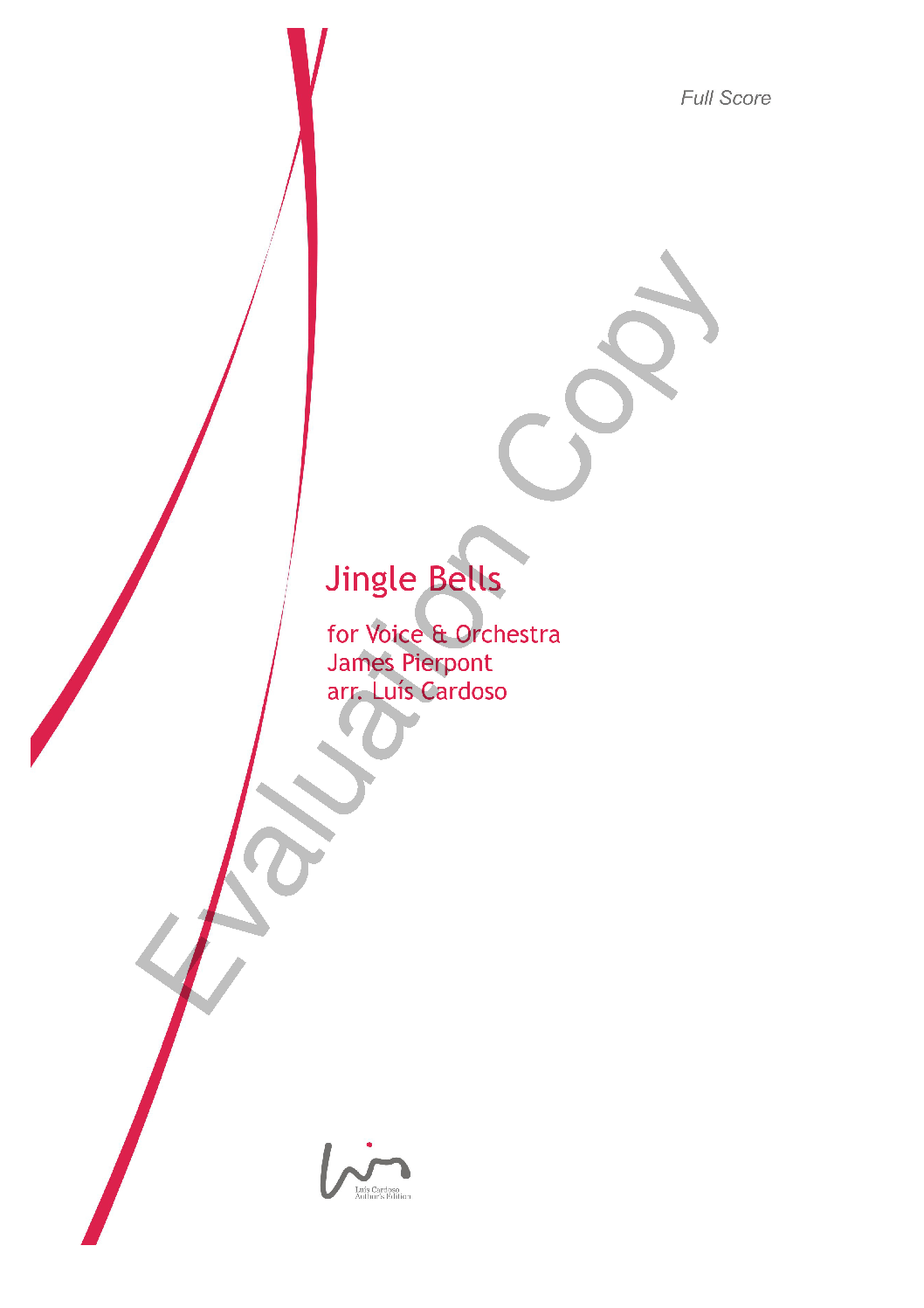 [PORT] Arranjo da conhecida peça de Natal, Jingle Bells, para voz – Alto, Baixo ou Baritono – e orquestra – 2222 2200 1Perc Strings (sem divisi). Divertida, alegre e ideal para um início ou fim de concerto de Natal. 2m30s, dificuldade média, pura diversão natalícia.
[ENGL] Arrangement of the well-known Christmas piece, Jingle Bells, for voice – Alto, Bass or Baritone – and orchestra – 2222 2200 1Perc Strings (without divisi). Fun, cheerful and ideal for the beginning or end of a Christmas concert. 2m30s, medium difficulty, pure Christmas fun.
Duration: 2m30s
Year of composition/arrangement: 2021
Availability: Direct order to the composer: email to ritusska@hotmail.com with the name of the piece. € 49.99 (Full pack – Score & Parts). Send in PDF by email, payment via paypal, transfer or other.