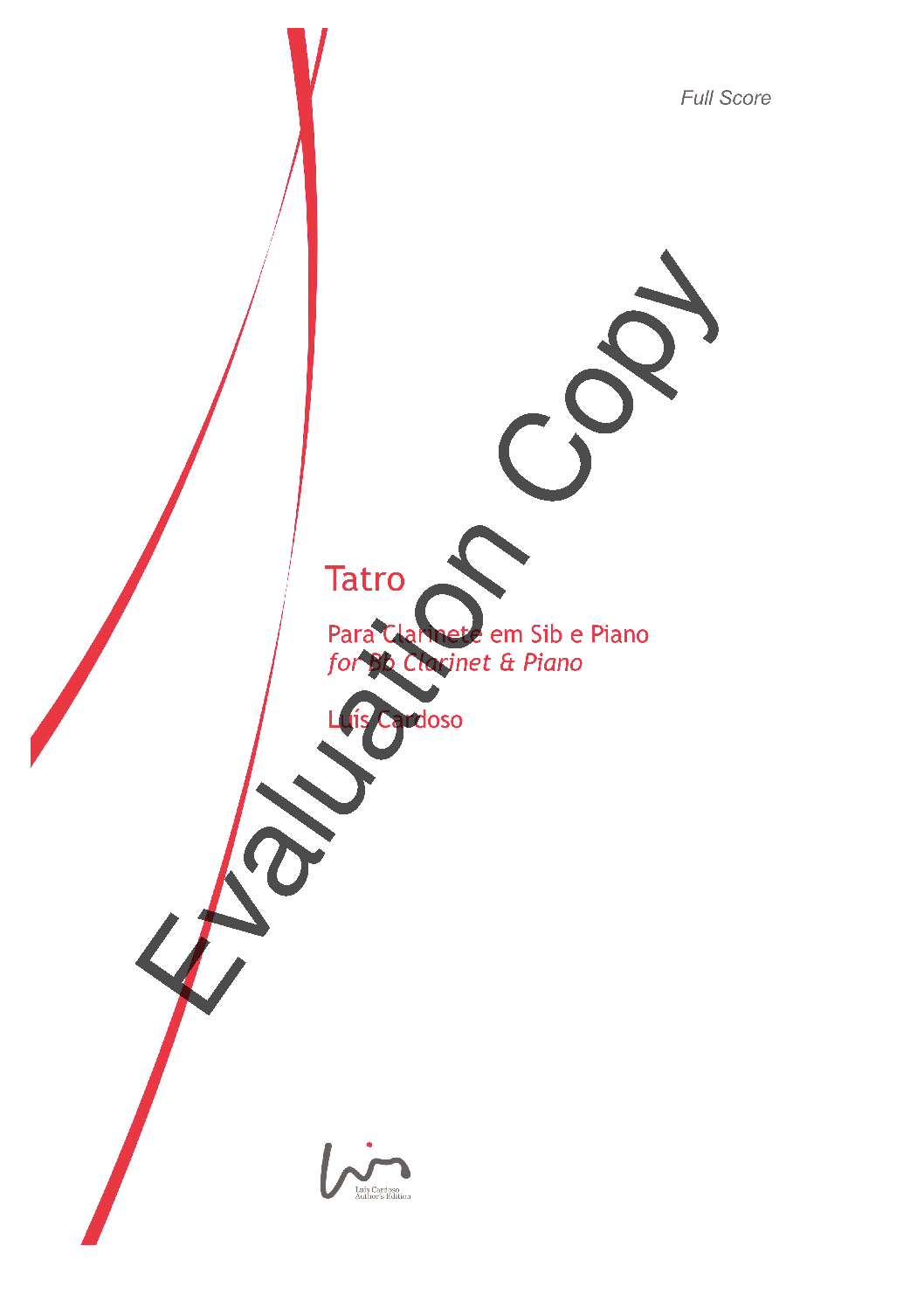 [ENGL) Recital piece for clarinet and piano. Ideal for high school students. Explore the sound and capabilities of the clarinet, without demanding virtuosity. Tatro is a legendary being from the Portuguese tradition, who represents the fog.
[PORT] Peça de recital para clarinete e piano. Ideal para estudantes de nível médio. Explora a sonoridade e as capacidades do clarinete, sem exigir virtuosismo. Tatro é uma entidade do imaginário tradicional português, que representa o nevoeiro.
Duration: 3'00
Year of composition/arrangement: 2022
Availability: Direct order to the composer: email to ritusska@hotmail.com with the name of the piece. €9.99 payment via paypal.
or